4 tags
the only consolations i have about this long distance relationship right now are that i haven't shaved my legs in a month and i just ate an enormous bar of chocolate and didn't have to share it with anyone
2 tags
teary eyed goodbyes
in someone else's house, as your hosts stand politely in the shadows. you thank them as you leave. at the train station, where the conductor smiles and says yes, he'll take a picture. in the airport with his best friend, so no tears allowed. in the airport again, but this time you're the one going through security and there's no way to hold it back. the man in the...
1 tag
when everything is sad, there is a snake inside of you, squeezing and squeezing
i can't get any of my feelings about anything in order, so i just lift one foot at a time.
2 tags
guyuhthree: If it is Sunday or Monday and I am just gazing off at nothing with squinty eyes, I am either writing the poem due on Tuesday in my head or trying to remember what I forgot to do/bring/take/eat/give/buy etc.  witnessing this in action right now.
everything was perfect and now it sucks again
4 tags
things to appreciate about america
friends plastic tampons mexican food good ketchup friendly service southern accents water refills without asking car apartment hip hop music school spirit long lost clothing target thunderstorms feet and pounds and fahrenheit (so much more FEELING) reese's new mattress bluegrass music
6 tags
shaving as a metaphor for trying to fix the things...
whydoihaveablog: No matter how much time you waste Or how much money you spend It will never end. (Unless you shoot it with lasers.)
2 tags
i want to remember this feeling right now forever (this is a note to myself)
6 tags
3 tags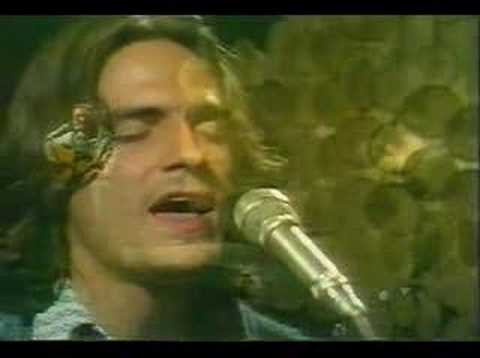 now accepting skype dates
have YOU ever spent one month, one week, and three days with your parents as your sole social companions? eight days in, and i'm already going crazy…………………………..
a taxi driver's dreams
on the way to gatwick airport he points at the limousine two lanes over and says, "that's my next taxi"
2 tags
i am taking all of my negative and unhappy emotions and shoving them into a ball of ugly and cheap acrylic yarn. my tool: a crochet hook.
1 tag
everyone is different, which makes every situation different. i will stop comparing myself to other people and instead just go with the flow for a little bit. see what happens. i hope that the future brings good things, but i'm just going to live for right now. i know that no one really cares about little posts like this (especially ones so riddled with cliches), but it's nice to get...
1 tag
2 tags
how strange are human emotions? the first two weeks of last december, for example, (and during most any other part of my life) i would've been so perfectly pleased to have time to sit in my room by myself and read a book, just for fun, with nothing else to do. but somehow, here and now, everything is heart wrenching and to sit here and read this book, just for fun, is sad and lonely and...
5 tags
things i have to look forward to:
and then i'll be fine i'll be fine i'll be fine i'll be fine
2 tags
travel blog, part 2
i feel like i'm back at stage one. so lonely. i want to hold you
3 tags
travel blog
i'm sitting in my room in groningen at 4 in the morning. i've passed the halfway point of my time here and i feel different. i remember getting on the plane on december 19th and feeling terrified and gloriously independent all at once. i wrote a "journal entry" in a notebook and then tore it up once my plane landed—i'm not a writer. i got to johannesburg and it...
3 tags
"by not expressing anything human, by complete self-negation, a work of art..."
– piet mondrian, 1914 to believe in something is a beautiful thing
3 tags
tonight was concrete proof that my theory has always been correct: the spice girls do in fact make for perfect club music.
3 tags
logic is screaming in my ears
i'm bad at having emotions and even worse at expressing them and i know we need to talk but i don't know how to bring it up, so i wish you would do all the work (like for everything else; when you bring me breakfast, when you fix my bike, can't this be the same?). what we have here isn't real life (real life for me is the library, lenoir, webassign, cary, my friends my...
"Only hang around people that are positive and make you feel good. Anybody who..."
– Amy Poehler  (via adorablyvulgar)
1 tag
one day at a time, one day at a time, one day at a time, one day at a time, one day at a time
3 tags
"I went to the woods because I wished to live deliberately, to front only the..."
– Henry David Thoreau, Walden
for me, this is all new and it will only ever be new once and i think that is something very special and i hope you understand
someone
come cook dinner for me? please? i can offer you love, kisses, a viral infection, and ice-cream. PLEASE.
1 tag
i sort of feel like mush and i don't know if this is normal? a good kind of mush i think. goodness it's hard to concentrate on this homework…
1 tag
the best part
is talking to people. and listening to their stories and why they are studying what they are studying and where they live at home and how they miss their parents and don't know how to cook for themselves (just like you) and what brought them to this strange, cold place with delicious stroopwafels (just like you).
1 tag
first impressions
groningen smells vaguely like cow manure a cobble stone road! how quaint walk from station WITH HEAVY LUGGAGE. why do i own so many clothes? groningen is pronounced nothing like how i have been pronouncing it these last few months powdered soup. gross. wait, why did i come somewhere where i do not know a single soul? especially as i am not of an outgoing nature to begin with? but maybe...
2 tags
i want someone to bring me a box of macaroons because i've never had them before and i don't really even know what they are and wouldn't it be a nice thing for someone to bring you a box of macaroons?
3 tags
do you ever "think" about "thinking" and how you "think" in your "head" and where are all these silent words that you "think" coming from and what the heck is your "head" and your "mind"?!?!!?!?!?!? i just had an existential crisis in the shower (i "think").
The Orange by Wendy Cope
shalitfryah: At lunchtime I bought a huge orange— The size of it made us all laugh. I peeled it and shared it with Robert and Dave— They got quarters and I had a half. And that orange, it made me so happy, As ordinary things often do. Just lately. The shopping. A walk in the park. This is peace and contentment. It's new. The rest of the day was quite easy. I did all the jobs on my list And...
2 tags
I'M TIRED OF HUGGING PEOPLE
EVERYONE HERE HUGS EACH OTHER EVEN IF THEY ARE COMPLETE STRANGERS (this is my attempt at a travel blog)